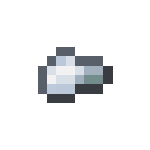 The Joe Buck is a direct rip off of the popular SMPLive meme Shlattcoin. form of currency on the UltraSMP. After Jimi begins talking about SMP live and then calls Nut a veteran (in regards to the fact that he works at a Veterinarians) Nut goes into full gain mode and begins yelling absurdly at the group. Stating "I can't to tell Joe about the bullshit you're pulling right now." Jimi responds simply with "who's Joe?" Nut yells "JOE BIDEN, YEAH YOU THOUGHT I WAS GONNA SAY JOE MAMA, THAT'S RIGHT MOTHER FUCKER, JOE BIDEN. YEAH YEAH, THE PRESIDENT OF THE UNITED STATES; JOE BIDEN."
Kody believes this outrage will spark Nut to create "Nut Currency." But no, he proclaims he is going to create JOE BUCK. And says the first one will be given out to whoever delivers him a singular bucket of lava.
Current Joe Buck Owners
Edit
Jimi gave Nut one Bucket of Lava, receiving a Joe Buck in return. Jimi also asked to receive a signed book or "certificate of authenticity." Jimi currently owns the first Joe Buck, the rarest of Joe Bucks.
Tom built Nut's house and in return was given 12 Joe Bucks as payment.
Community content is available under
CC-BY-SA
unless otherwise noted.